Ducting Cleaning

Covering Cardiff, Swansea, Newport and Pembroke
For up to the date news on the latest contracts and new services we provide, read below to see more information regarding our latest news and kitchen ventilation. If you would like further information regarding the work we provide or our technical expertise please do not hesitate to contact us and one of our friendly advisors would be happy to help.
Kitchen Filter Systems &
Extraction Filter Cleaning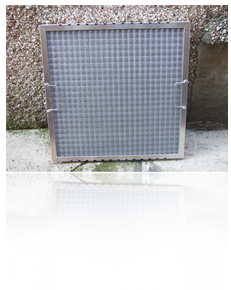 As Extraction Filters are a vital source for the distribution and extraction of grease KiCS now offer (at a small fee) a weekly or fortnightly program to provide a service which will replace your used filters with our own professional cleaned ones.
Kitchen Filter Hire & Maintenance
As the build up of grease and fat in extraction filters can dramatically reduce the performance of your system in the quality of ventilation and more seriously the particle build up of fat and grease which can combust under high temperatures. Replacing your used and dirty filters can dramatically improve your extraction system and stop risk of devastating fires.
Kitchen Fan Maintenance
All our services are provide by professionally trained and qualified staff who carry out quick kitchen cleaning with the least disruption as possible. All are available seven days a week to provide all services including Kitchen Fan Maintenance and Induct maintenance. All our Extraction filters meet insurance standards and for filter replacements a suitable time can be arranged.
KiCS Win Another New Major Cleaning Contract
Kenealy Industrial Cleaning Specialists have won another major contract within the restaurant and catering business to provide all cleaning services within all premises. For more information regarding this check back soon.
KICS Services
Contact Information
Before & After Photos
In Association